Posted on:
March 30th, 2015
---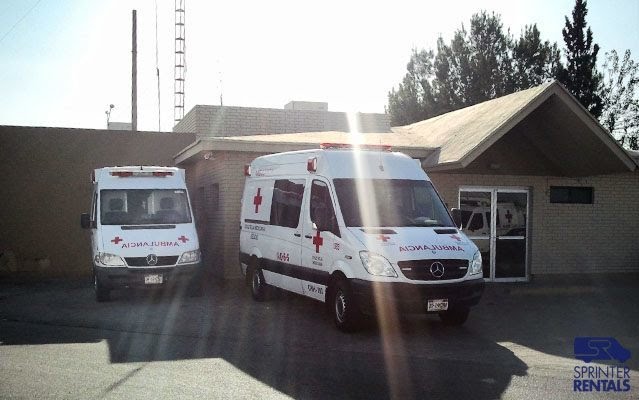 Mercedes-Benz Sprinter Vans around the World
The Mercedes Sprinter Van is renowned across the world for its flexibility, reliable engineering, and comfortable driving experience. Sprinters are also used as ambulances in the United States, and the American Rap artist Birdman invested $300,000 worth of customized gear in one of the Sprinters to suit all of his needs.
In Europe, the Sprinter has been adopted by the National Health Service in the United Kingdom as a standard vehicle for emergency situations, and even post-office services have adapted some of Mercedes' Sprinter models to deliver mail in Austria. In other areas of the world such as Hong Kong, the police rely on the Sprinter for all of their purposes.
One of the van options appreciated around the world is the cargo van. The incredible cargo space of 13 and 1/2 half feet gives you the possibility of transporting three 48" x 48" skids or pallets, while also filling it up with a load of up to 3,000 lbs. without any worries whatsoever. These options have turned the Mercedes Sprinter into the most versatile cargo or crew-cargo van variant for logistic companies or racing teams to transport equipment.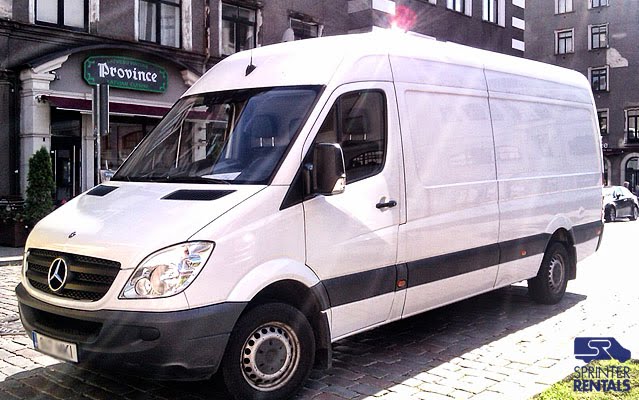 The cargo van alternative can easily fit in a motocross dirt-bike and still leave ample room for your gear. Ken Roczen, the U.S. world-class champion in Motocross and Supercross dirt-bike racing uses a Sprinter Van. You can take a look at how the superstar chose to wrap his van, granting his sponsors the deserved visibility whenever he travels for practice or at competitions.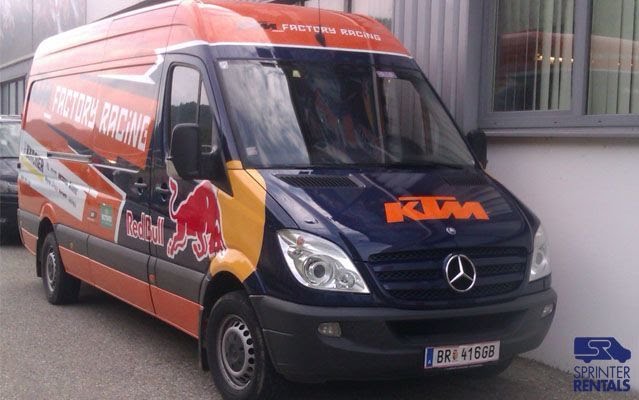 AMA riders and their crews may also benefit from special discounts at Sprinter Rentals, so just contact us to check if the offers are still valid and what the terms of eligibility are.
With our out-of-state van rental, you can take your Sprinter Van across North America -anywhere your heart desires. There's nothing better than touring other states or even other countries like Canada or Mexico with your own wheels. Take everything you need without having to worry about space, schedules, or timetables. You can even pack a tent and all the required gear for outdoors expeditions with the crew-cargo alternative.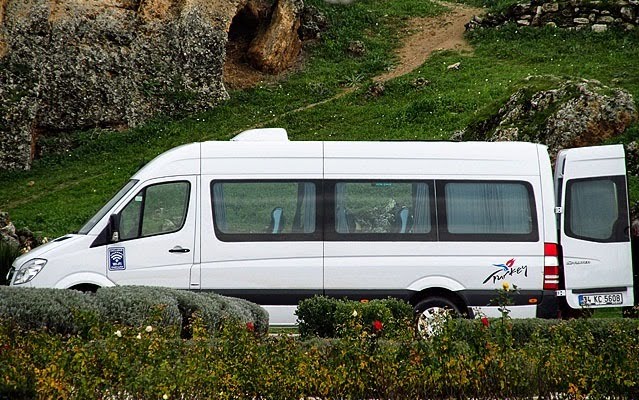 In terms of safety and reliability, the Mercedes-Benz Sprinter van has been awarded some of the highest certificates. Their dependability has been recognized not only against vehicles in the same class, but also when pitted against other models especially designed for outdoor experiences. Even some educational institutions use Sprinters to take kids to school and drop them off: and that says a lot about how much this vehicle can be trusted.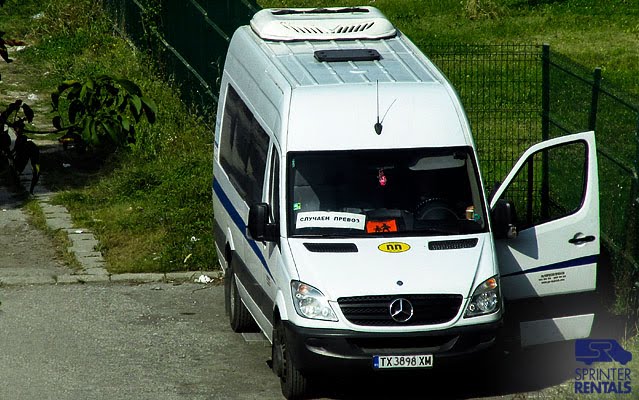 Because Mercedes Sprinters are so awesome, combining economic mileage with comfort and the smooth ride of German automotive engineering, our entire fleet of van rentals is comprised of Sprinters alone. From crew-cargo to cargo, 12-seater and 15-seater options, as well as the 9-seater business class, Sprinter Rentals literally offers everything you need to see the world from behind the wheel!
---