Posted on:
November 28th, 2014
---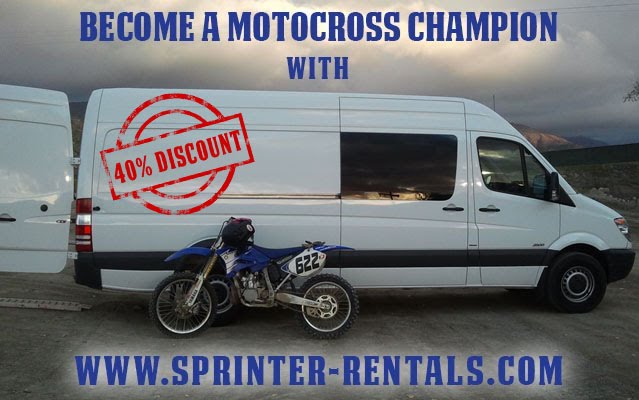 AMA Riders Sponsored by Sprinter Rentals
AMA Supercross riders and their crew can get a 40% discount* for Sprinter race van rentals
Winter is here and you need a ride on the West Coast, getting ready for the season, testing or just pounding laps?
Get hooked up with Sprinter Rentals and you will have your wheels to go to Pala, Lake Elsinore, Perris or the Races. A Sprinter can house your whole equipment and is fuel efficient to zip around between Anaheim 1, Sacramento, San Diego, Phoenix and the rest of them.
The endless miles can get costly in a traditional Box van which you have to pay per mile and which have a fuel consumption of a Semi truck.
We hope our Sponsorship in the form of a 40% discount* will help you to get ready for a great 2015 Supercross and Motocross Season.
This is where we come in, providing AMA Pro Licensed Motocross Riders with an irresistible deal that they just can't turn down. If you are a rider, a motocross mechanic or a member of a motocross crew, you can get a 40% discount at Sprinter Rentals to help you stay dirty in the cold season.
Everything you have to do is to promote our services on your website, blog or social media profiles (Facebook, Twitter, and Google+). Give us a call or fill our booking form and use what you save to warm yourself up in those long ice-cold training trials.
Fit a driver and up to 5 more passengers into the Sprinter Crew Cargo Van Rental or take the Cargo version if it's just you plus one and the roaring CCs in the back.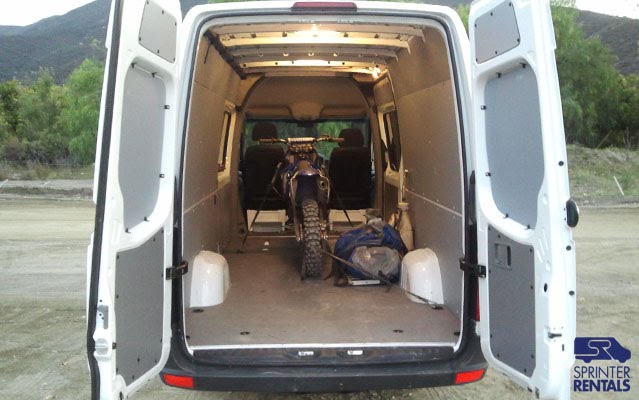 The spaciousness of either Sprinter Van you choose fits the demands of supercross riders like a glove, leaving plenty of room for necessary gear and equipment, as well as for the bike itself.
Our offer is specially made for the most dedicated of AMA licensed motocross riders, bringing down the costs of traveling and transportation so that they can train better and have the edge when competing against other pros.
You can even have a Sprinter Van wrapped like this one: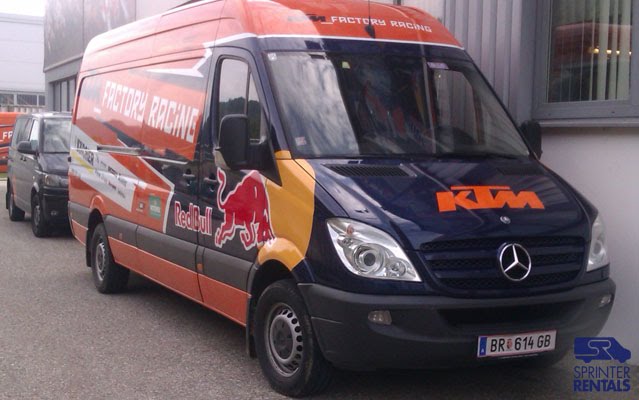 Sometimes, even the best, like the 2014 AMA motocross champion Ken Roczen, need a Sprinter Van to get going:
*the offer may expire without further notice
---