Posted on:
March 9th, 2015
---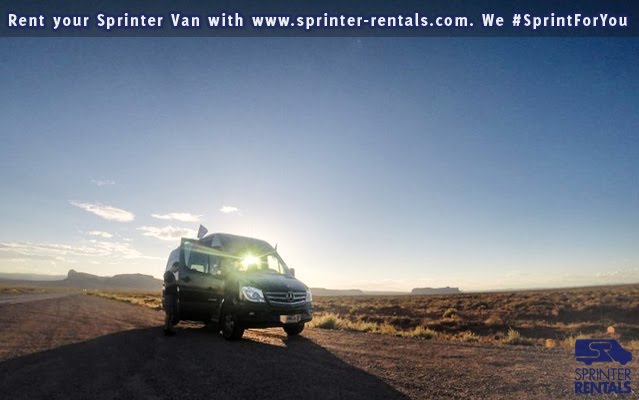 Student Spring Break trips with Sprinter Rentals
Spring break is considered one of the most beautiful times of the year for many reasons. The weather is pleasantly warm, the birds are chirping with enthusiasm, and all of nature is reborn. So, let yourself get out and enjoy the growth of greenery around you.
Spring break is also one of the best times to get in touch both with those close to you, and as well as getting close to all of the beauty of the world that we inhabit. It is also the perfect time for you college students to plan your great escape from school for awhile.
Our job at Sprinter Rentals is to make sure you have the means to do this in a comfortable, safe, and fast manner with any of our Sprinter Van rental options.
As Americans, we enjoy a variety of comforts, not the least of which is the accessibility to this gorgeous country of ours. With Sprinter Rentals, we give you the comfort and affordability to appreciate the land around you.
You and your family or group can explore all of the roads of the United States of America , and even proudly retrace some of the steps of our founding fathers. And the best means for carrying out your expedition around the country is in a Mercedes Sprinter Van.
If you don't have a license yet , don't be afraid of pitching the idea to your parents or other family members. Take a one or two day trip to serve as your trial-run for your group. After everyone see how happy they are with their Sprinter Van, why not plan a more serious trip around the country? With the usual one week of Spring break, you can easily see some of the beautiful places in America with the versatile van rental offers provided by us at Sprinter Rentals.
For you college Spring breakers, Sprinter Rentals makes it a lot more fun to travel together. Ditch the 3 or 4 cars and travel with all of your buds to Vegas or other enticing sites. That way, you can enjoy getting there and back as much as the time spent. With options of 9 or 15 people in a van , now everyone will have a chance to sleep, eat, or watch DVDs. Maybe just as important, most of you will be able to talk about all of your adventures or get that much needed sleep on the way back.
Considerably cheaper than what a planned-out vacation can cost you at a tourism agency, you can drop by Sprinter Rentals, rent your own Mercedes Sprinter Van and take as many people as you want on a trip to enjoy the freshness of spring! Awesome people, great wheels and amazing attractions will give you an experience you'll never forget.
---