Posted on:
February 10th, 2015
---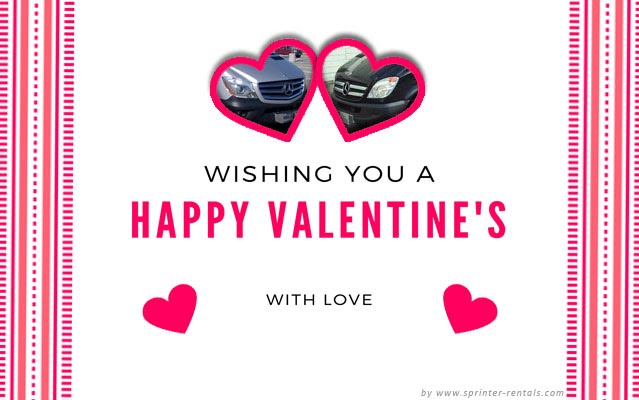 Celebrate St. Valentine's Day with Sprinter Rentals (download our special Valentine cards)
The story of St. Valentine goes as far back as Ancient Rome, even before Christianity became an official religion. The most commonly believed story about this celebrated historical figure tells of a strong-willed individual that would not stop ministering to Christians that were persecuted, even though it was forbidden by law!
It is said that he also went about performing secret wedding ceremonies for Roman soldiers that were forbidden to wed. Saint Valentine was jailed because of those actions. While he was imprisoned, the story goes on to say that he healed the jailor's daughter. The story becomes murky here, but some of the more elaborate versions also mention that prior to his execution he wrote a letter to the daughter that he had healed and signed it " Your Valentine".
As an official feast day in the Lutheran and Anglican Churches, and a popular secular holiday, most people chose to spend this occasion with their most loved ones. Some people understand that the day is in remembrance of Saint Valentine's heroic deeds, who never gave up love and faith, even when he was faced with extreme circumstances. Others understand that actions speak volumes, especially when it comes to love, and use the day to show their love to the precious people in their lives. Why not do the same?
Plan out your best Valentine's Day you and your spouse has ever had by surprising them with a spontaneous trip to a place special to their heart anywhere in the country in a Mercedes Sprinter van. Wrap the trip up with a night-time picnic, surrounded by lit candles, and a bottle of wine or champagne. In a Sprinter Van, you can comfortably travel to the Grand Canyon, enjoy an ocean view in Key West, Florida or even discover the Havasu Falls. Sprinter Rentals can help you turn this into an experience you both will remember for the rest of lives!
Don't forget about your friends during this time of remembering those near you. Share a Sprinter Rental Valentine's Day postcard with them and clue them in on just how easy it can be to rent a van and travel to some of the most spectacular places around the U.S. to make once in a lifetime memories of their own!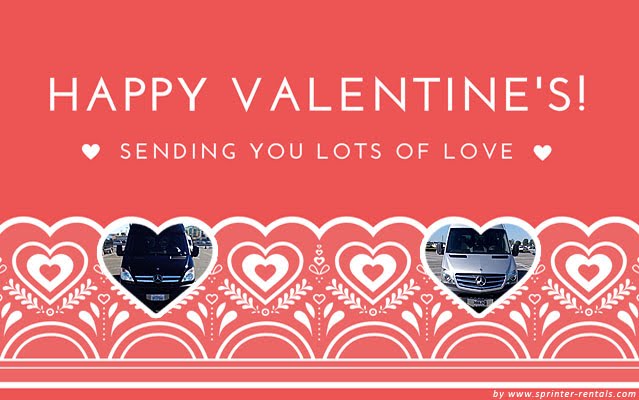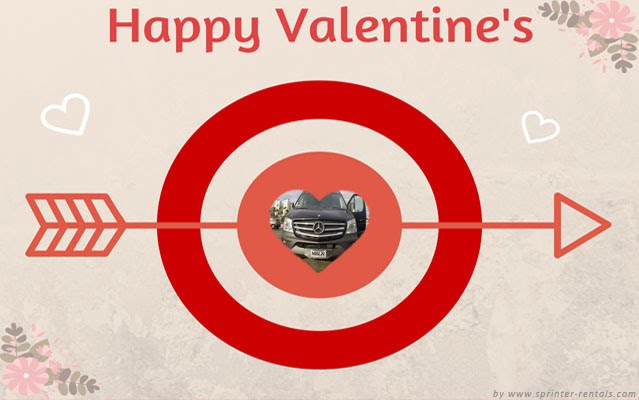 ---