Posted on:
September 28th, 2014
---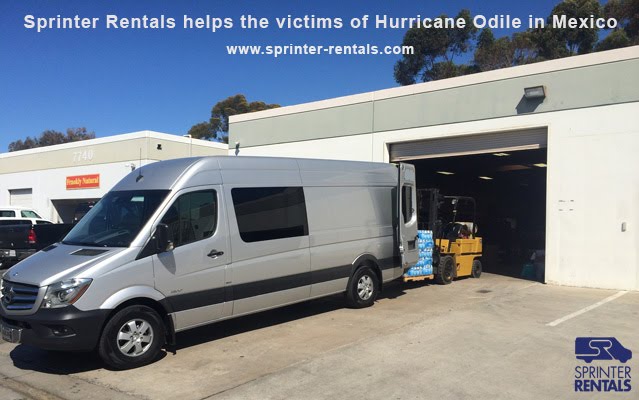 Sprinter Rentals brings supplies to the victims of Hurricane Odile in Los Cabos
Sprinter Rentals spent more than $ 1,000.00 to buy supplies for the victims of Hurricane Odile
As we wrote last week, a terrible disaster struck Baja California Peninsula and the famous tourist destination Cabo San Lucas in Mexico. The whole area was hit by Hurricane Odile and many people were affected. We, at Sprinter Rentals, commited to make a donation for the ones in the greatest need, and we kept our promise. We spent more than $ 1,000.00 to buy supplies like water, food, blankets and bring them to the people in Los Cabos.
Early in the morning we loaded one of our cargo van rentals and left for the affected areas. When we arrived the view was terrible. There were a lot of heavy machines removing debris of destroyed houses, people were standing in long lines in front of local supermarkets, hoping to get some free food.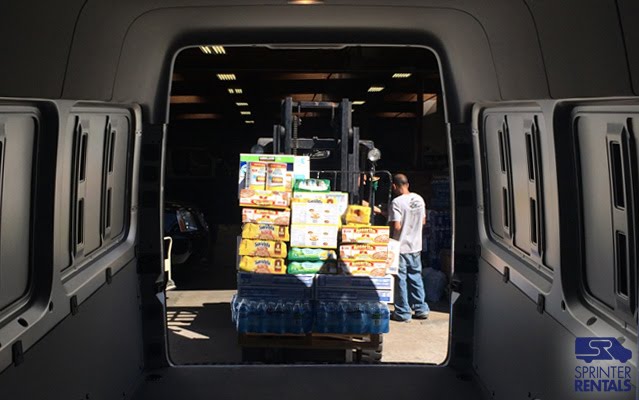 We headed to one of the temporary shelters to give out the provisions that we carried. When people saw us coming with the van they smiled, as if they knew that we were going to give them something. The gadget spec URL could not be foundIt turned out that we have come just in time, as they were running out of water and food. People were very grateful and when we were leaving they wished us all the best and hoped to meet us again.We are glad that we could help even a little. Our thoughts remain with the people in Mexico and we hope that they will find solace and get back to normal life soon.
---