Posted on:
October 16th, 2014
---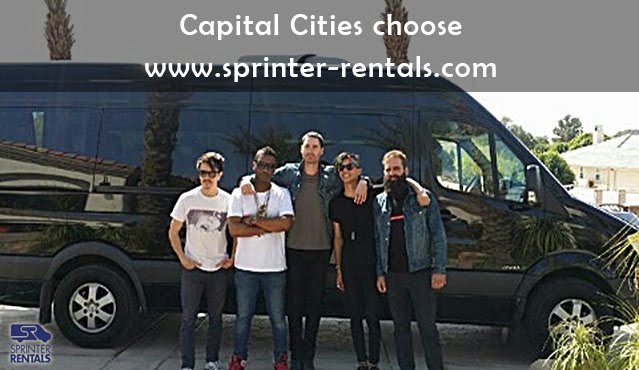 Why do famous people choose Sprinter Rentals?
Some say the best part of touring is the road trips, but 12 hours of non-stop driving can be tiring. Choosing the right tires can be tricky, especially if you're in a group or a band that is touring and needs plenty of cargo space and extra seating.
At Sprinter Van Rentals, we come to your aid by handpicking a modern fleet of vans that meet the most demanding requirements.
VIPs and celebrities pick Sprinter Rentals for good reasons
Each vehicle in the fleet of Mercedes vans carried by Sprinter Vans offers a minivan-like driving experience with a comfortable driver's seat. The ride is so smooth that you barely feel it, because the state-of-the-art German engineering behaves impeccably, compensating for difficult, long-distance driving and uneven surfaces.
No matter where you land in the US, a van can be delivered to you at no extra charge. In major cities - such as San Francisco, Los Angeles, Las Vegas, San Diego and New Jersey - our services and assistance are available 24/7. If you're travelling with a bigger group and are planning on bringing extra luggage or other equipment, we can also provide you with a trailer so that you and as many as 14 other people can ride in style and comfort.
We also like to make sure that you never get bored on the road. We equip our automobiles with a 14"-22" LCD displays, perfect for movies on BluRay or DVD. A radio, CD player and AUX input are also available for your listening pleasure.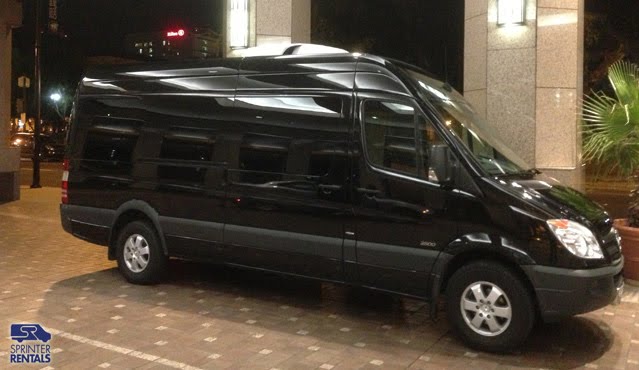 For those interested in the most luxurious driving experience, turning heads was never easier than with our Deluxe Business Class package that can accommodate up to 9 people in premium leather bucket seats. If the ample legroom and the individual headrests aren't enough to convince you, the Deluxe Business Class vans have over 6 feet of cargo space at your disposal.
Help the environment, help yourself
At Sprinter Rentals, we like to not only take care of both our customers, but also the environment, as the new generation Mercedes BlueTEC Diesel engines of our vans sit at the front of your green journey. The Diesel Exhaust Fluid (DEF) emissions treatment renders a nearly breathable exhaust, and the incredible mileage (up to 22 MPG) means less money spent on fuel and more care towards our natural resources.
Establishing relationships with our clients
We've proudly satisfied the touring needs of famous bands and groups, such as Capital Cities, DJ Steve Aoki, DJ Poet , as our enterprise brings the high quality standard of a Mercedes Sprinter Van experience at a reasonable price.
Sprinter Rentals will get you moving quickly and comfortably. We are your best, first destination anywhere in the United States!
---