Posted on:
April 4th, 2014
---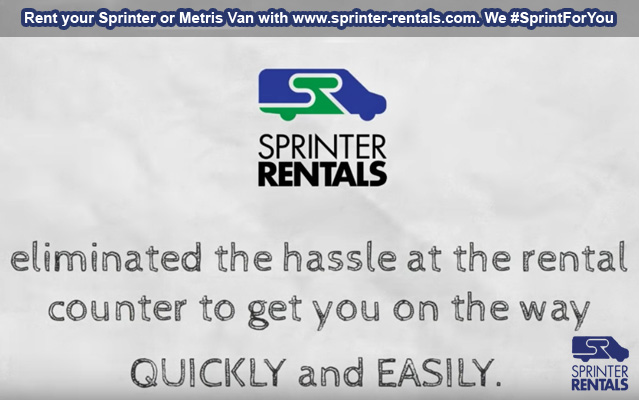 How to rent a van? Rental Procedure / Requirements
How to Rent a van? Renting a van couldn't be easier. We only require a 10% down payment to book the van. All you have to do is simply call our office and provide us with credit card information. We will then send you a confirmation email and invoice. Final Payment is due on on the day of the rental. We accept check, cash or credit card.
Rental Procedure When you call we might ask you: When do you need the vehicle? (date & time) When will you return the vehicle? (date & time) Where will you take the vehicle? USA? Mexico? Which vehicle do you prefer, Sprinter or Ford vans? How many seats/benches do you need? Will you need a trailer or tow hitch?
Rental Requirements Please call in 24h prior to your van pick up. The actual rental takes about 20 minutes, you will do a van walk around in addition to the rental paperwork. Please have your drivers license (of any country) handy. The fastest way is to take a picture and email that to our office prior to your rental. There is no additional driver fee.
You must provide current proof of auto liability insurance in the drivers name. Foreigners must provide insurance coverage that includes DOC (Drive Other Car) in the US. If not you will need to buy a non-owner's policy from an US insurance company.
Rental Return When you return the van we will do another vehicle inspection and a quick sign off on the paper work, but this process goes by pretty quickly. Please fuel the vehicle prior to returning it.
Please point out any damages that you have done , we will find them later anyways and might have to charge downtime if not pointed out by the renter.
---