Daimler plans to switch the entire Mercedes-Benz fleet to electric vehicles by 2022
Posted on:
September 20th, 2017
---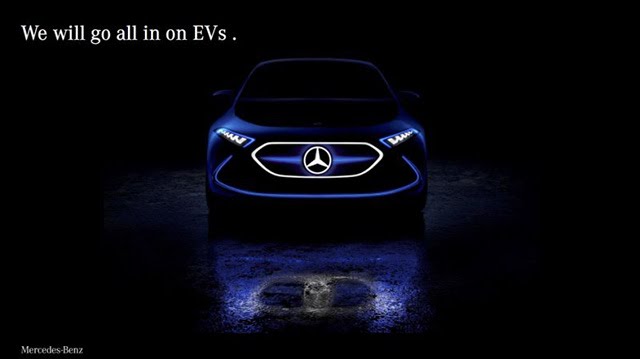 "By 2022, all Mercedes-Benz cars will be available in an electric version to provide a maximum choice for our customers," said CEO Dieter Zetsche at the German automaker's investment day.
This means that by 2022, the manufacturer should release about fifty different electrical models on the market. Cars from the Mercedes brand, Smart, will no longer be equipped with internal combustion engines and only sold as electric cars.
The company wants to save around four billion euros by 2025, because the margin on electric cars sales, due to the built-in batteries, is lower than that of regular cars with an internal combustion engine. Zetsche argues that this will be the case in the beginning.
While cars of the brand Smart completely ignore electric motors, this does not seem to be the case with the rest of the Mercedes Benz range. However, from 2022, for each model will be offered an electric version, but models with internal combustion engines may also be sold.
Mercedes is on its way to realising their 2022 target with the addition of the EQ range in its lineup. After the introduction of the Mercedes-Benz Concept EQ in 2016, the premium brand is gearing for the launch of its Mercedes-Benz Concept EQ A at the IAA in Frankfurt.
Are we going to see an electric version of Sprinter Van soon? Only time will tell.
---