Luxury Van Rentals Near me
Posted on:
October 27th, 2017
---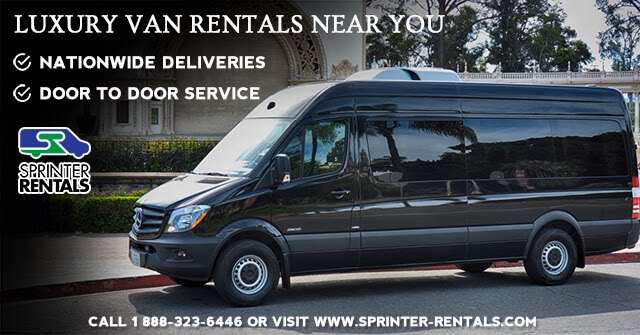 At Sprinter Rentals, we are more than equipped to serve clients looking to travel in style. For a prestigious corporate event, a sophisticated wedding, or any other special occasion, our 9-Seater Business Van and our 11-Seater Executive Van are some of the best, most spacious options available in the passenger van market. Each is equipped with a fantastic 32-inch LCD TV screen, a CD/DVD player, hardwood or carpeted floors, soft leather reclining chairs and more, so that your guests can enjoy both comfort and entertainment while on the road.
What's more, we also have some of the best rentals locations throughout the US!
Van Rentals near you in Los Angeles. If your wedding or event is to take place in Los Angeles, you could rent your Hollywood-worthy luxury van from our location at 12824 Cerise Ave, Hawthorne. Los Angeles International Airport (LAX) is also nearby, should you or any of your guests arrive by plane.
Van Rentals near you in San Francisco. Still in California, for those flying in through either San Francisco International Airport (SFO) or Oakland International Airport (OAK), our nearest rentals location can be found at 1926 Park St., Alameda, right at the heart of San Fran.

Van Rentals near you in Las Vegas. Planning a spectacular event in Nevada's notorious Las Vegas? You can impress your guests away right as they exit the Las Vegas McCarran International Airport (LAS) by greeting them in a luxurious 9- or 11-seater van from Sprinter Rentals. To pick up your van, you'll find us at 3002 S Rancho Drive.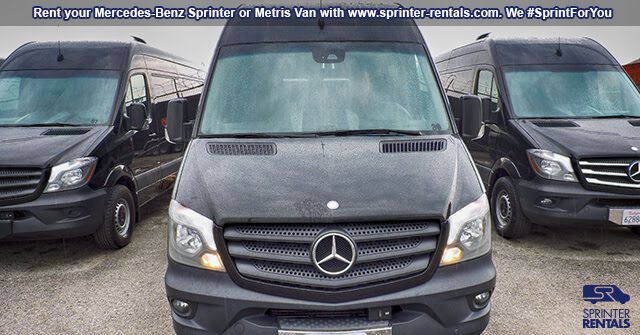 Alternatively, if you want a more private and less-crowded airport experience and neither San Diego or Los Angeles works for you than we are also at your disposal in Orange County, at John Wayne Airport, 18601 Airport Way, Santa Ana, California.
For a picturesque wedding or a corporate event with a rustic backdrop, Arizona is the ideal state. If you think so too and you're looking for a luxury van in the area, find us nearby Phoenix Sky Harbor International Airport (PHX)!
Still on the southern border, for those looking to cross between laidback Texas and Mexico or simply organizing an event in these areas, Sprinter Rentals is just around the corner. In the heart of Dallas and near Dallas/Fort Worth International Airport (DFW), your luxury van awaits you.
Further to the east, our rentals location in charming Atlanta, Georgia is conveniently close to Hartsfield-Jackson Atlanta International Airport (ATL).
In the East Coast area of Virginia, you can rent your luxurious Sprinter Van in Richmond. For your convenience, our location here is nearest to Richmond International Airport (RIC).
Further north on the East Coast, you can also find us in Newark. The nearest airport where you can pick up (and impress) your guests is Newark Liberty International Airport (EWR).
---