Posted on:
November 8th, 2017
---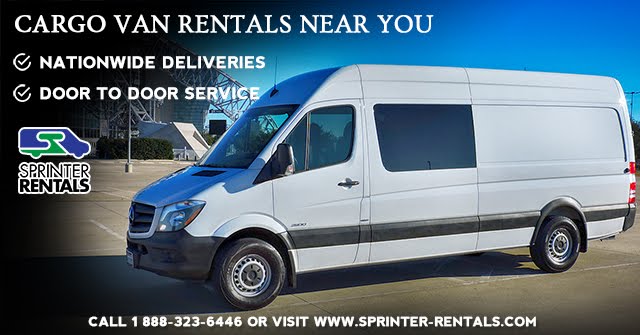 Cargo Van Rentals Near Me
Whether you're moving to a new home or doing something as exciting as heading out to the next motorcycle tour--at Sprinter Rentals we have has just the right cargo vans for the job, and the perfect locations!
With 14 ft. of cargo space, great fuel economy, two seats and the possibility to accommodate another 3 or 4 passengers, a cargo van is your best choice for traveling with a small crew and a lot of furniture or equipment.
Cargo Van Rentals near you in Los Angeles. If your trip takes you through Los Angeles, we are conveniently located at 12824 Cerise Ave, Hawthorne. Los Angeles International Airport (LAX) is only a few minutes drive away, in case you arrive in Los Angeles by plane.
Cargo Van Rentals near you in San Francisco. A popular tourist destination with an eclectic mix of attractions, San Francisco is also a great location for a gig or whatever else you can use our great cargo vans for. If you're driving to or from the "Golden Gate City," find us at 1926 Park St., Alameda. San Francisco International Airport (SFO) and Oakland International Airport (OAK) are both nearby.

Cargo Van Rentals near you in Las Vegas. You'll find us at 3002 S Rancho Drive, a short distance away from Las Vegas McCarran International Airport (LAS).
If you're starting out driving from San Diego or arriving by plane, you can easily find us close by at the San Diego International Airport (SAN).
Need a van in California, between San Diego and Los Angeles, or you want a more private, less croweded airport?
No problem! You can pick up your cargo van from John Wayne Airport [SNA] in Orange County, at 18601 Airport Way, Santa Ana.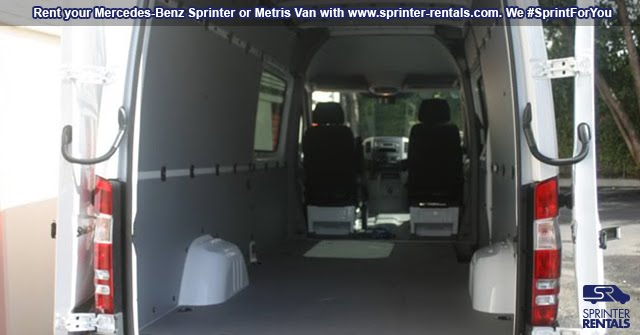 Not in California at all? Also not a problem! Here are some of our many other locations where our fleet—of cargo vans is waiting for you.
For a sunny driving gig or a desert trip in Arizona and a visit at the Grand Canyon, rent your Sprinter Van in Phoenix near to Phoenix Sky Harbor International Airport (PHX).
Texas or neighboring Mexico in your future plans? Then our location in Dallas is the ideal spot to rent a cargo van, especially since Dallas/Fort Worth International Airport (DFW) is also close by.
We've also got you covered if you're travelling to or from Atlanta, Georgia or if you're flying in through Hartsfield-Jackson Atlanta International Airport (ATL).
Along the East Coast, you'll find one of our Sprinter Rentals in Richmond, Virginia. For all your cargo van transportation needs, look for us near the Richmond International Airport (RIC).
Alternatively, a cargo van rentals location is at your disposal further north along the coast, in Newark, New Jersey. Our location here is conveniently close to Newark Liberty International Airport (EWR).
---