Exploring California (San Diego, Los Angeles) by Sprinter Van. Part 2
Posted on:
August 4th, 2017
---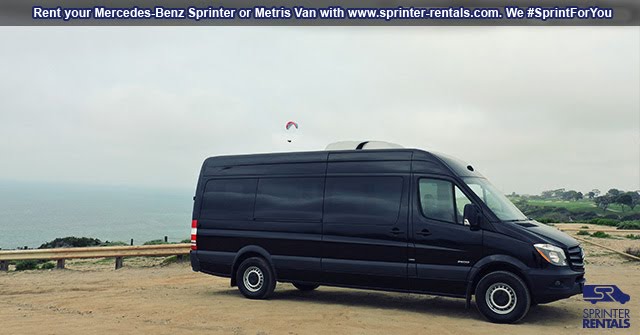 All right ladies and gentlemen, we're going to give you guys a quick breakdown of what's on the plate for today. We have a pretty awesome section of California that we're going to be riding with our Sprinter Van today. Basically, we're starting off here in Santa Ynez Valley, and we're going to be driving through a couple of these little Central Californian oddities. There are some cool towns here - Solvang, Buellton, and then out to Jalama Beach, which is at the tip of Point Conception, and we're going to call it a day out by Pismo Beach/ Avila Beach area.
Let's hop in our passenger Sprinter Van and get some breakfast. A fun little ride out of the Santa Ynez Valley. We're in the funky town of Solvang. It's literally like a little miniature Denmark here, the sister city Albergue in Denmark. It's definitely one of the quirkier spots in the Central California coast , and we're going to go start off the day right with some cinnamon buns and coffee, both of which are very Danish and very necessary right now. Let's go. Cinnamon. This is a bear claw with marzipan. And this is called a Spandle. It is custard and it means baker's eye. OMG. Decadent. A lot of people think that cinnamon buns are American. They actually come from Scandinavia, and the reason they use cinnamon, which is a spice that came from the Middle East and Asia because Vikings sailed down Black Sea and traded with Arab traders a thousand years ago. Isn't that crazy? This town is funky, certainly by no means a hidden gem. There are big tour busses dropping off people from Australia, Korea, China, but it's still really quirky. It's funny to see this little slice of Europe here in the middle of California.
Well, we made it here to the vintage motorcycle museum. Unfortunately it is closed, but you can peep in. There are some nice bikes back there, and you call them and they'll come open it for you. It's only open on the weekends. From Monday to Friday they will open it for you. However, we're going to continue because we're trying to cover some ground today, and we don't really have time to be wasting time, so we're going forward.
We're on the Santa Rosa Road, heading out to Point Conception and Jalama Beach. We've passed all sorts of vineyards and ranches. There are cattle; there's wine and there are these beautiful open roads. For me, personally, this is one of the coolest parts of California. There's an Air Force base down here, and back in the day when they were doing the space program, they thought they were going to land the Space Shuttle here. So the Air Force bought up all development rights for these ranches right here, but they ultimately ended up landing the space shuttles over in Cape Canaveral. These ranches are not able to be developed, and it's a beautiful untouched part of California.
All right you guys, we've just feasted on a Jalama burger, and now we're just chillin at Jalama Beach, which is absolutely gorgeous. It really reminds me of Blacks Beach in San Diego or Baja California , but a kind of a crazy history that we just encountered inside of the general store. The largest US Navy disaster in peacetime took place here in. It's called the Honda Point Disaster. It was September - seven ships were completely lost out of a fourteen ship armada, which ran aground right on the other side of this point. people were killed. It's just kind of crazy to think...it's such a beautiful calm day; you'd never really imagine that the weather can get pretty severe out here and difficult to navigate. I really do wish that we could hang out here all weekend. We're going to have to come back and definitely spend a couple of days here.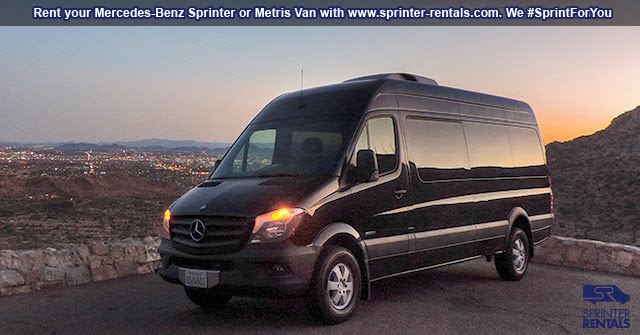 We've got a long way to go to our next destination. We're going to have to hit the throttle of our Sprinter Van because we got a lot of mileage to cover. Luckily, we're taking one of the least known sections of the PCH: Highway between Lompoc, Santa Maria and Pismo Beach. Let's go. Let's do it. We have arrived to Avila Beach. Camp is made, kind of. Time to go to the hotsprings. We are bathed, showered, and starving. So where're we going to go eat? Well, I'll be honest. It takes a lot to get me out of that hot tub after such a relaxing soak, but we're going to go to a restaurant called Ember. It's a local or organic awesome restaurant, which is just down the road. It's supposed to be worth it for the whole trip, so should be good. We're going to hop into an uber. We're not going to ride our van so we can have a beverage or two, and yeah, enjoy a good meal. Beard in your beer. We just got our first two dishes, and they look delicious. The one that I'm most stoked about is this pork ragout over some pasta. It's got sauteed kale, and it looks incredible. I have to say great job, great find. Would never have known that this place existed. The Ember has sparked a flame, and I will return and feast here again.
Enjoy the ride. We're just riding our beast from feast to feast. Ok, fine, but I have the saying of rough camping and fine dining. There you go. Take it. We're saving money on accommodation. Rough camping, fine dining, and we're at our beasts from feast to feast. And then we're spending the money on nice restaurants. If you guys enjoyed this story, stay tuned for the next one because we're going to Big Sur, but the road is closed. We're taking a detour through Paso Robles. Going to be dope. You know what to do: stay curious, keep exploring, we'll see you on the road tomorrow. California Sprinter Van adventure continues.
See also: Exploring California (San Diego, Los Angeles) by Sprinter Van. Part 1
---