Posted on:
April 7th, 2014
---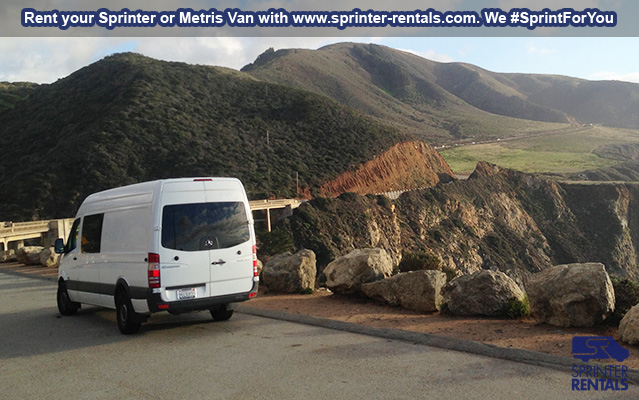 Roadside Issues & Assistance
Sprinter Van Rentals wants to make sure you have nothing on your mind but vacation and fun, so with pride our mechanics keep each van running at peak performance. Your safety and your time are our first priority, so our superior service staff treats your problem as their problem. If you do encounter a malfunctioning vehicle, we will replace it or schedule repairs for it in the shortest time possible.
Spare Tires
The wheels on the mini-bus go round and round...and well, sometimes they don't. If you have a flat or need a spare, don't try to change the tire yourself. Call us first. Then call AAA with your own membership (if you have one) because they have the best response time to get to you. Changing a tire on this very heavy vehicle requires caution. The floor jack must be placed correctly and supported properly from underneath. The mechanic we send to you will have the training to change the tire properly. Each van has one spare tire in the rear. The tire changing tools and jack are in the passenger seat floor.
Mechanical Issues
Your rental contract gives you an after hours phone number to talk to one of our fleet managers directly. He will help you troubleshoot the problem. If mechanical repairs are necessary, he will give the next steps for possible towing and repair shop instructions.
Late Night
We are here for you! If for some reason, you can not get a hold of us during the night, call the 24-hour roadside service number found in your contract, and have the vehicle towed to the nearest repair shop. Since it's late, the repair shop may be closed as well. So take a pit stop--find a hotel near by and RELAX. We will take care of you. Please leave us a detailed message with your contact numbers and what the situation is, so we can jump on it as soon as we get the message.
Authorize a Sprinter Repair
We want to get back to you asap, so first make sure you've left a message on both the office and fleet manager's phone. If you haven't heard from us and you have a mechanic that can help with the Ford or Sprinter Van, then you can authorize the repairs. We will reimburse you for the cost of the repairs if they were not caused by misuse of the vehicle or by damage from any collision. Please use your common sense here. No one wants to get overcharged for repairs. And if you authorize repairs for more than US $200.00, you might be liable for any overcharging or unnecessary repairs. While the repair shop does its job, why not take advantage of your pit stop and explore your surroundings? You might make some new friends or discover a special trinket you can't live without. We know how valuable your time is, so if we can't get the van fixed within 12 hours, we will make sure you continue your journey by replacing your vehicle, finding another one or giving you another alternative. If you decide to cancel the rental, you will not be held liable for the remainder of the rental. Note: Sprinter Rental is not liable for missed flights, appointments, opportunities, or any other losses due to a vehicle breakdown regardless of fault or circumstances.
Collision
Most collisions are minor, so stay calm and get everyone off the road to a safe place. Stay behind the guardrail if you're on the freeway. Call 911 if there are any injuries. Then call us asap. Try to take pictures of the incident and take down ALL names and phone numbers from everyone involved. If the police become involved, please get their contact information as well. Remember, we sprint for you.
---