Posted on:
May 10th, 2016
---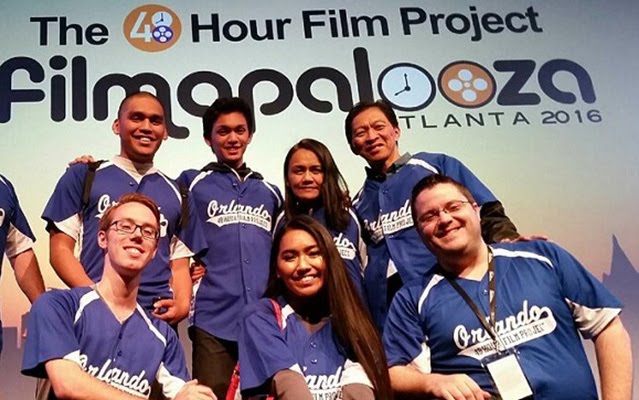 Sprinter Rentals drives Filmapalooza winners whose short movie will screen at the Cannes Film Festival
Sprinter Rentals takes pride not only in the exemplary services it provides customers, but also in the support that it offers to young talent. Last August, Joshua Ortiz, a young moviemaker from Orlando, Florida, won the local 48 Hour Film Project competition and his entry was selected to screen at Filmapalooza - one of the most exciting American indie film festivals. This festival takes place every year and it brings together international filmmakers who participate in the 48 Hour Film Project for a week of screenings, events, networking and, of course, parties. This year the festival was held in Atlanta.
Wake Up, Joshua's entry, was among the 12 best city winners at this year's Filmapalooza and it will screen at the prestigious Cannes Film Festival this month. With a tradition that dates back to the 1940s, the film festival held yearly in Cannes, France, is one of the most prominent events of this kind. In terms of cinematography, this competition is an important showcase for independent moviemakers who chose to direct their efforts towards more of an artistic approach, opposed to a consumer-based one.
For the citizens of Orlando, Florida, this is an entirely new page in visual art because it's the first time in the history of the Cannes Film Festival that an Orlando movie will be screened there. Although Florida and Georgia are neighboring states, Joshua still needed a comfortable and economical way to get from Orlando to Atlanta with his gear and crew in time for the film festival. This is where Sprinter Van Rentals assumed responsibility to oversee traveling arrangements. Of course, this was not the first sponsorship of its kind for Sprinter Rentals , so we were fully prepared to meet any needs Joshua might have on his way to Filmapalooza or back home.
The local moviemaker now hopes to be able to visit Cannes and see peoples' reaction to Wake Up, but, as a more attainable goal, he plans to attend the 48 Hour Film Project again in 2016. Depending on their availability, the crew is optimistic about visiting another state besides Florida as part of the latter project. Because we've had such a great time together, Joshua also decided to show his gratitude to Sprinter Rentals in the way a moviemaker knows best – by putting it on screen, for everyone to see, enjoy and think about.
It's unlikely that this Sprinter spot will ever reach the screens of high-status gatherings like the ones in Cannes, but one thing is for sure - Joshua Ortiz possesses a wealth of cinematography talent. We thank Joshua for his efforts, and what better way to show our gratitude than to spread his work for everyone to appreciate?
We hope you enjoy his clip about Sprinter Rentals just as much as we did and, don't forget that we look forward to Sprinting with you!
---