Posted on:
September 8th, 2016
---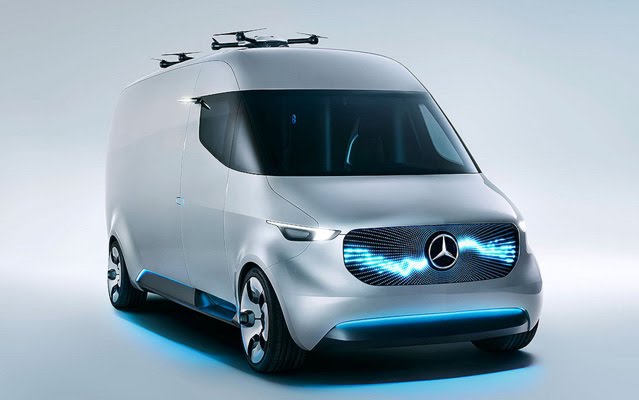 Mercedes Vision Van: The Sprinter of the future
Mercedes-Benz presented its new concept, the Vision Van, in Stuttgart. The prototype gives an idea of how the delivery van of the future would look. The new model is made in the same style as the concept car Vision Tokyo presented in October 2015 at the Tokyo Motor Show. The van has a big, bent windshield, designed to improve visibility in city traffic.
The prototype has a smart storage compartment with a special system that allows the driver to keep the packages in correct order and find what he needs instantly and unmistakably. The company claims that this feature eliminates the need to waste precious time in search of a certain package that will allow the driver to save up to four minutes on each delivery.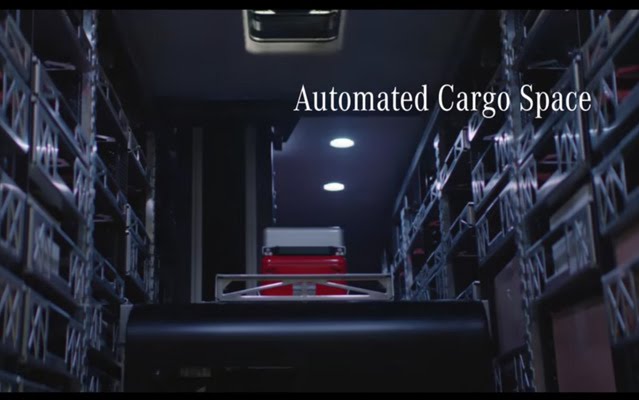 In addition, the van is equipped with special unmanned drones , positioned on the roof. With their help, the courier might deliver small consignments by air to the specified address, thereby saving an extra time in densely populated residential areas or in places where parking is hampered by heavy traffic. Drones will be able to deliver the shipment to the customer, even if he was not at home at the time.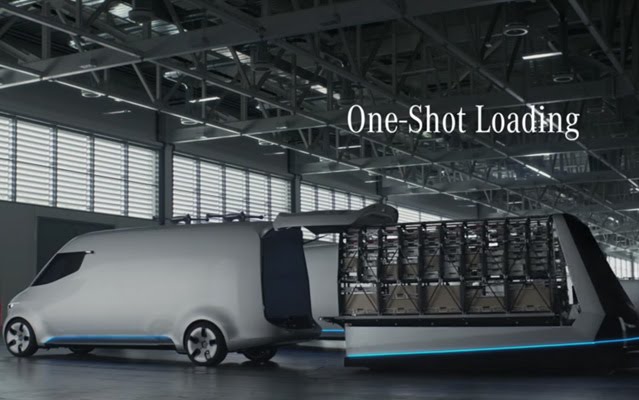 With the Vision Van, Mercedes-Benz is trying to position itself as a mobile station for deliveries between warehouses and customers. This way Mercedes wants to ensure its place in the complete supply chain of the future. The plan could work because the mileage of drones and robots is limited, and smaller stations for shipments could not be made everywhere in the city. The Sprinter Van of the future will reach the big warehouses, it will open its giant tailgate and it will receive the goods, sorted by the One Shot Loading system. For this purpose, Mercedes develops an automated cargo compartment called solutions@vans. They will reduce the time for loading and unloading and will save money because most of the time the van will be used for its main function: delivery of shipments.
---