Posted on:
November 14th, 2014
---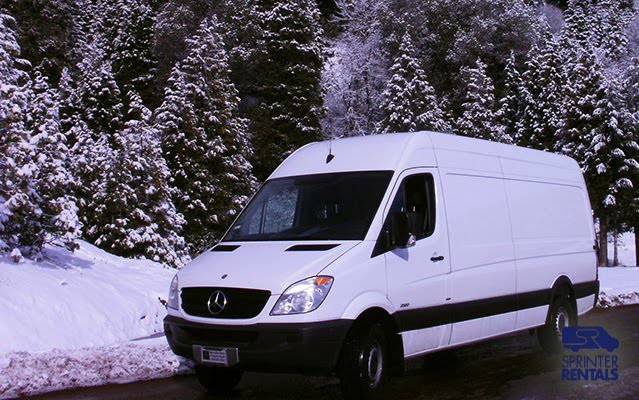 How to prepare your Mercedes-Benz Sprinter Van for winter
If you want to get a Mercedes-Benz Sprinter Van ready to face the harsh conditions of winter, you should keep a few things in mind. Things like accessories that may be in handy depending on your circumstances and the basic changes every responsible automotive driver make for the cold season need to be considered.
The following tips are designed both for your safety, and for the proper maintenance of the vehicle.
It is critical that you check the battery level and state of the engine oil before going into the cold season. In low temperatures, batteries undergo more stress and an overused engine lubricant may lead to damage to the sensitive parts of the engine, such as the crankshaft.
The next step is to ensure that your winter tires are not completely worn out – experts recommend that you have at least 3mm of depth if you expect to drive your Sprinter Van on snow. In a more temperate climate, you can use up your tires until you reach a tread depth of only 1.6mm.
See also: Why is diesel oil black?
Getting tire chains is a long-term investment that might prove essential, as you never know when you can cross paths with a blizzard. Some tire chain products, you don't even need to move your van in order to put them on.
Maintaining the windshield and windshield wipers of your Sprinter can be very difficult during this time of the year, therefore you must make sure that you have the proper amount of anti-freeze. Low amounts of anti-freeze can be ineffective in removing ice from the windshield some drivers go the extra mile and purchase a windshield cover , protecting it from frost and heavy wind.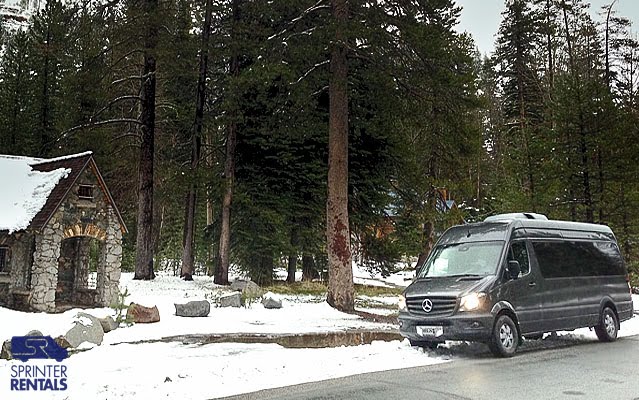 Survival Items for your Mercedes-Benz Sprinter Van
Tow rope and a full tank of fuel are ranked as vital in case anything should happen and you're stranded somewhere in the countryside.
For less than $50 you can get a blanket, a folding shovel, a spray de-icer for locks and mechanisms, as well as a phone charger that ensures you can always use your mobile phone, provided that you can get a signal in the area. They might seem like products designed to bring in more profit, but these are the sort of things that can make the difference in extreme emergency conditions. While not compulsory by law, these accessories provide a higher degree of safety for the duration of winter.
These items are the great start to building an emergency winter survival kit and preparation guide for your Mercedes-Benz Sprinter Van this upcoming winter. There are plenty of other winter-products you can purchase, but they are less likely to be as beneficial as the above mentioned preparation, so they might not be worth the investment.
And here you can see a quick and fun way to check your van before a road trip.
---