Airport Van Rentals You Can Rely On
Posted on:
September 30th, 2016
---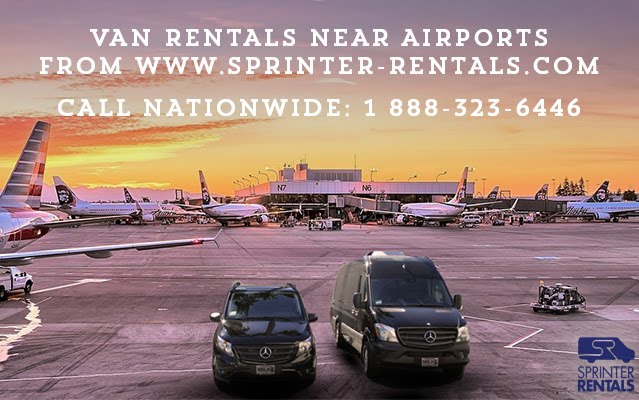 By definition, an ideal is always out of reach; and the ideal holiday makes no exception. Whether your bags get lost on the plane, your hotel room doesn't quite match its description, or you simply realize you forgot to pack your tooth brush; all kinds of things can go wrong when you travel. Sure, these incidents might not pass as catastrophic, but they can stress you out nonetheless, which defeats the purpose of a holiday to begin with. Rest assured – there is one thing you can always rely on when traveling - and that's the Airport Van Rentals at Sprinter Rentals.
At Sprinter Rentals, our fleet of van rentals is designed to meet any party and any taste, so you never have to worry that you won't find the right option for yourself. We combine affordability with comfort, safety and functionality, and we put at your disposal a variety of vans suited for all occasions.
Traveling in a large group? Grab a 12- or 15-seater van, or treat yourself to the luxurious 9 captain chairs Sprinter experience. If you're on your own, but you're carrying a lot of luggage or equipment, choose our cargo option; or go with the crew-cargo option if you've got company. Traveling with a smaller party? No problem! The 8-seater minivan might be the right solution for you. Stress-free and with as little hassle as possible, jump off the plane and into your ideal Sprinter Van.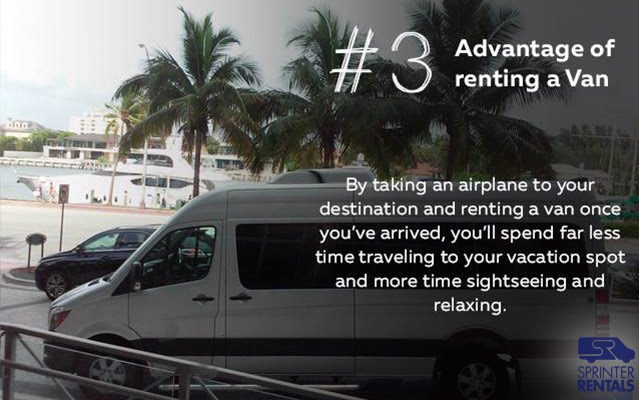 "How fast", you ask? You can hire your van from several different nearby airports, within the hour!
You'll find a Sprinter Rental crew near:
the Orlando International Airport (MCO),
the John Wayne Airport in Orange County (SNA),
the Los Angeles International Airport (LAX),
the Las Vegas International Airport (LAS),
the Phoenix International Airport (PHX),
the Hartsfield-Jackson Atlanta Intl. Airport (ATL),
and the Miami International Airport (MIA).
Whether on a business trip or on holiday, you can always rely on our Airport Van Rentals at these locations. Our crew will happily greet your request with affordable and suitable van rental options , right away. Before you know it, you'll be on your way, enjoying a smooth drive behind the wheel.
Of course, this might not solve your problem if you've forgotten that pesky toothbrush; but we hope to give you some comfort in knowing that no matter what else goes wrong, your Sprinter Rentals experience will go just right.
---